We are your local and professional electrical contractors, with over 20 years' experience serving London and the surrounding areas.
At One Call you can be assured from the moment you make that first call that you will be in safe hands.
Our expert staff will take as much detail from your first call and sometimes even be able to resolve your faults over the phone at no cost to you (we believe customer care goes a long way).
Because we take as much detail regarding your issues, even having clients send photos of faulty parts/fittings, we can ensure that we attend with the correct parts required to carry out the repair on the first visit, therefore keeping your cost down.
At One Call you can be assured that all our electricians are NICEIC qualified, and all works are guaranteed and covered with our £5 Million public liability cover.
One Call Electrical, it's our business keeping you in business.
WHY CHOOSE 1 CALL ELECTRICAL?
TRIPPING ELECTRICS?
OCCASIONAL POWER CUTS?
LIGHTS OR SOCKETS NOT WORKING?
DAMAGED ELECTRICAL FITTINGS NEED REPLACING?
EXTENSION LEADS EVERYWHERE, CAUSING SAFETY PROBLEMS?
URGENTLY REQUIRE A QUALIFIED, UK TRAINED, NIC EIC ELECTRICIAN?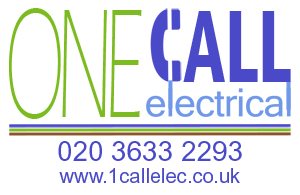 LONDON EC1
Lighting fault
Repaired 1.5 hours labour
LONDON SW1
Emergency lighting test
Agreed quotation works
LONDON WC2
Faulty emergency light
Replaced 1 hour Labour
LONDON W2
Faulty dimmer switch
Replaced 1 hour labour
LONDON EC1
Installed new ring main
Agreed quotation works
LONDON WC1
LED lights not working
Replaced Driver 1 hour labour
LONDON WC1
Broken/cracked sockets kitchen
Replaced 3 sockets 1 hour labour
LONDON W1
Glass washer isolator in bar
Replaced within 1 hour labour
LONDON EC2
Office sockets not working
Repaired and tested 1 hour labour
LONDON WC1
Spot lights not working x 5
Replaced transformers 1.5 hours labour
LONDON WC2
Faulty extractor fan in men's WC
Replaced within 1 hour labour
GET IN TOUCH
1 CALL ELECTRICAL
TELEPHONE: 020 3633 2293
ENQUIRIES@1CALLELEC.CO.UK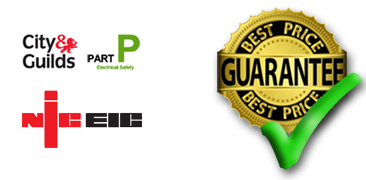 "Very professional and reliable which is great. Our office is an old building with old electrical wiring system and has a tendency of going down every so often. When it does Steve is always there to rectify the problem and get us back up and running so that we are back in"
"I would just like to say how pleased we are with the works carried out by you and your team. So polite and reliable, you have done such a professional job and we are really pleased, thank you. We have recommended you to our fellow restaurateurs!"
"Thanks a million for your quick arrival and sorting our electrics there an then you really did get us out of a pickle."
"A big thank you to Steve and his team for sorting out our electrics when they blew. We could have potentially lost a lot of business by having to close the restaurant for the night as no one could come out on the Sunday morning. With One Call it was no problem at all and they were here within the hour to fix the problem in no time at all. I would not use any other electrician now as they have been so reliable!"
"We always use One Call Electrical as they guarantee a quality service and installations are carried out by skilled enthusiastic tradesmen who value their customers."
"I have no hesitation in recommending One Call Electrical There are never any problems with their work and they always come in an emergency no matter what time of the day it is. A+++++"
"One Call have been great. Always on time and extremely polite and professional. I would highly recommend them!"